As soon as I locked eyes with Baby J my life was changed forever. In the best way possible, of course. He is everything I have ever wanted, wished and prayed for. The "normal" of my old life was no longer the "normal" of my new life with our son.
I think a lot of new mothers struggle to find a balance between maintaining some semblance of who and what they used to be, but at the same time trying to become the best mom possible to their new little bundles of (screaming, pooping) joy.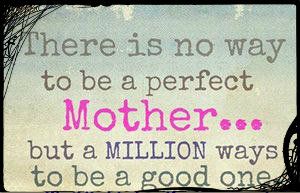 A new mother on my Facebook friends list posted the above quote tonight, and it got me thinking about how true that statement really is!! One of my best friends text messaged me yesterday during a conversation we were having and she said to me, "no one is perfect, perfection is hard to live up to". I think all that we can do as mothers is to try our best. Try to find the "perfect" balance between motherhood and yourself, that works best for you.
On my quest to find balance in my new life with Baby J, I have started a playgroup for local moms in my area. With the power of Facebook I was able to start a group and connect to over 100 moms that live nearby. Pretty neat. The group has been active for the past 3 or so weeks, and I have had 3 successful events, with more scheduled through the end of the month. I hope to keep it going as long as people continue to be interested.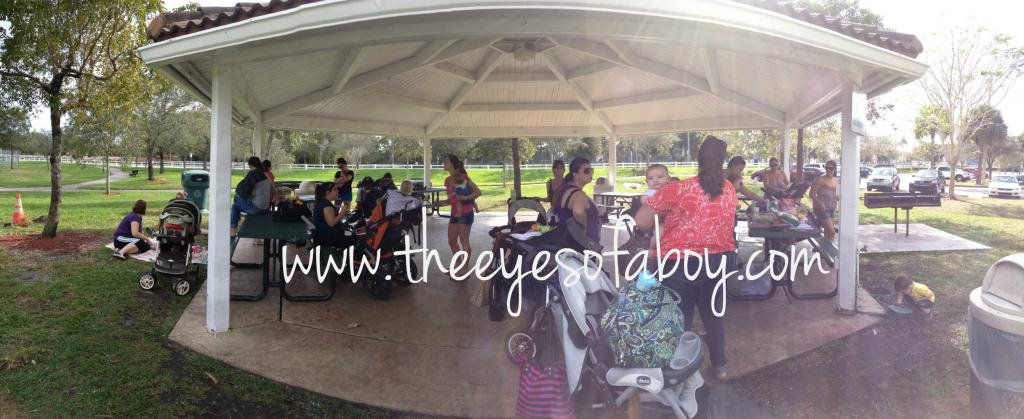 Playgroup Meetup at a local park – we had over 20 moms and their children there!!
The playgroup has been a great way for me and Baby J to get out of the house and meet new friends. Something that I think is crucial to finding balance. I'm not saying every new mother needs to go start a playgroup, but first-time-moms (and all moms, to be honest) really should have the support of other moms.
Meetup.com is also a great way to find already established mom groups. Local hospitals and libraries usually offer some sort of mommy&me classes which are also awesome! Anything that gets you and baby out of the house to connect with others is so beneficial when adjusting to parenthood.
Once you get a routine established, you'll find your life beginning to balance out again. My son is going to be 6 months old in 10 days (where has the time gone?!) and we are just now getting into our routine. Some days are crazier than others…but hey, that comes with the territory (and I wouldn't trade it for the world!)
This morning we had brunch at one of the playgroup's events I named "Babies Who Brunch". I had the pleasure of the company of 5 spectacular mothers and their adorable sons. (All boys! Watch out, little girls, we're raising your future husbands!) It was a great time. I am so thankful to have an opportunity to connect with other women and their children, and Baby J seemed to like the other little boys, too!
Happy Mama, Happy Baby…What could be better?? 🙂
Four of the five women and their sons we had brunch with today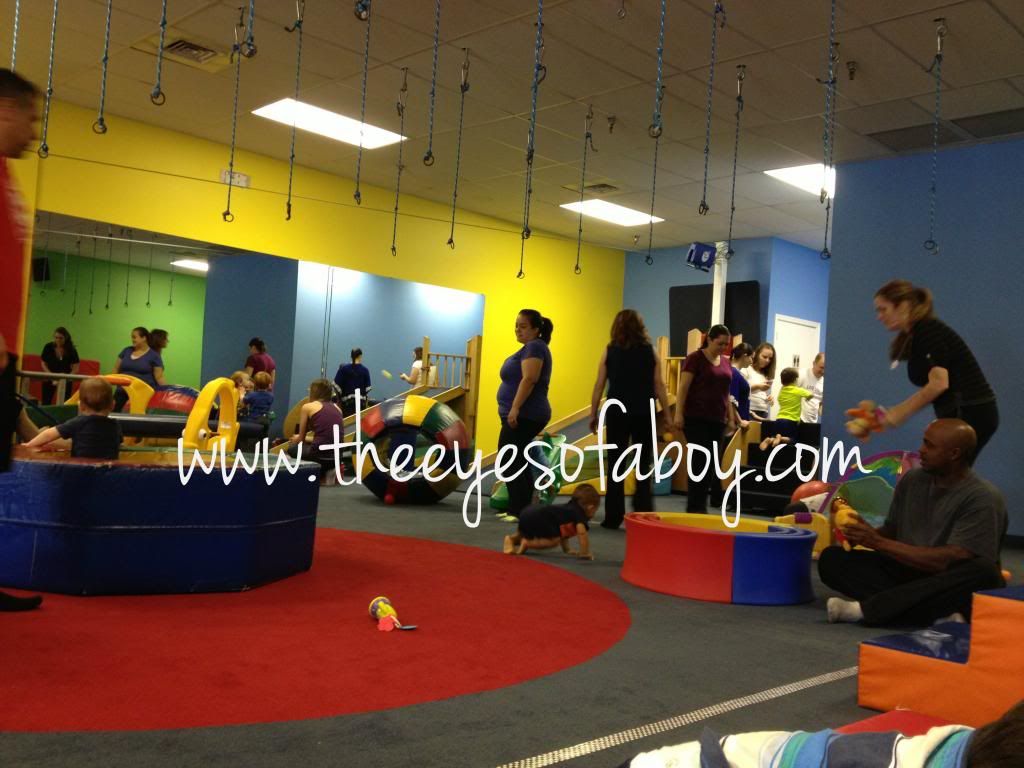 Playgroup meetup at a local children's gym last weekend
Thanks for stopping by! 🙂