So, Baby J will be 11 months old next week. SO crazy and hard to believe.
He has been babbling and talking up a storm lately. Back at the end of April he said his first word, and of course it was "dada". I was totally expecting that he would say dada first because every time my husband gets home from work or walks into the room I always make a huge deal about it "There's Daddyyyyy!!"
What I didn't expect was that he would say "hi" and "dog" next, and so many other baby babbles before actually saying "mama"….I was actually prepared for him to say "hippopotamus" before he said "mama" hahaha 🙂
Two days ago I put him in his pack n play for a minute so I could grab something from a hall closet, and I heard (loud and clear!!) "mamamamamaaa"!!!!!! So exciting! All of my hard work has finally paid off 😉
Go, Baby, Go!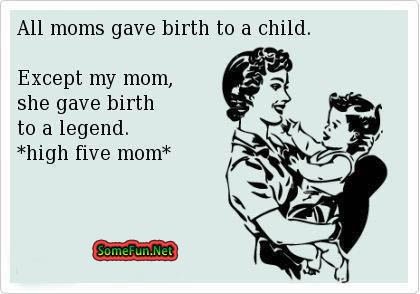 Just for laughs 🙂
As always, thanks for reading! 🙂