This week at Tot School was Ocean Week! We did a bunch of different activities, and I learned a valuable lesson about what time of the day to have Baby J do tot school. He seems to not be very interested in the morning…not surprising since I am not much of a morning person either 🙂 The best time of the day for Baby J to focus on tot school activities appears to be in a window of time after lunch – before dinner. We did a lot this week!!
This week's discovery basket (or treasure basket as I like to call it) was a big hit! There were some sand toys, a shaker egg, a bell toy, a wooden fire truck and other $1 items in bright exciting colors.
Our tot trays this week included various printables (I got a few from funpup.com) and other coloring activities. I picked up, for $1 each, sea creature themed wood figures that came with markers to color, at Michael's Arts & Crafts. We also used Crayon disks from Target (so Baby J was tempted to eat delicious crayons). He made a good attempt at coloring with the different markers and crayons…but we will definitely be working on his coloring skills 🙂
I made 2 different sensory bottles this week to capture Baby J's attention. One was a quick ocean-in-a-bottle which was a combination of flat marbles, sea glass, and blue glitter. I put it all in a glass Voss Water bottle and it made a little bit of noise as it was shaken or rolled. The other was a jellyfish-in-a-bottle (google "jellyfish in a bottle" and there are tons and tons of tutorials on how to make one). He seemed to like both sensory bottles and enjoyed rolling them around and watching the glitter and jellyfish float around.
For fine motor skills, we tried a flat marble sorting activity. (Please excuse my awesome aluminum baking trays doubling as tot school trays!) I put blue, green, and clear flat marbles onto a sand sifter and showed Baby J how to pick them up and transfer them one-by-one to the ice cube tray. To be honest, he wasn't all that impressed with this activity. He did try it, but he was more interested in dumping all of the marbles out into the tray and shaking them around to make lots of noise 🙂 He also discovered they make lots of noise when they are thrown onto the tile floor! (Luckily, none of them broke!)
I picked up a little fishing set from the dollar store, and I hot glued magnets onto the fishing pole and sea creatures to make it easier to use. The idea was for Baby J to go fishing on the tray to try to pick up the little creatures…this wasn't very easy and not a big hit…but he did like the fishing pole 🙂
I brought the play dough back out this week and it went much better than last week, but he still isn't overly impressed with it!
We also painted a jellyfish! We did a clean variation of finger painting. I put the paper plate jellyfish into a big Ziploc with a few squirts of paint and Baby J did the "painting" by squishing (and throwing onto the floor) the Ziploc bag. The result was really pretty!!
To top off Ocean Week, we went to Outdoor World to check out all of the fish in their huge aquarium and ate lunch at Islamorada Fish Company (inside of Outdoor World), where they have another huge fish tank. Baby J loved seeing all of the pretty fish! Unfortunately we didn't make it to the beach this week, but we were there last week, so hopefully that counts 🙂
We read quite a few books this week from Baby J's collection, including One Fish Two Fish Red Fish Blue Fish by Dr. Seuss in honor of Ocean Week.
As always, thanks for reading!!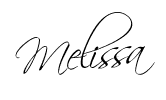 Linked up to: