I came across this really cute ribbon shaker cup somewhere in my Pinterest travels, so I decided to make one for Baby J. It was pretty easy to do and he likes playing with it…success!
To make this you will need:
*Disposable coffee cup with lid (or other container with lid that you can easily poke holes through)
*Ribbons of different textures and widths
*Beads (or something similar to put inside cup to make noise)
*Cute colored paper to decorate the cup
*Tape
Travel Coffee Cup
I covered the cup in a polka dotted paper, then I poked holes through the cup, evenly through both sides.
Then, thread the ribbons through the cup and tie knots on each end of the ribbon so it can't slide out of the cup. Fill the cup with beads and secure the lid with tape. Viola! You're done! Share the fun with your baby 🙂
Thread ribbons through cup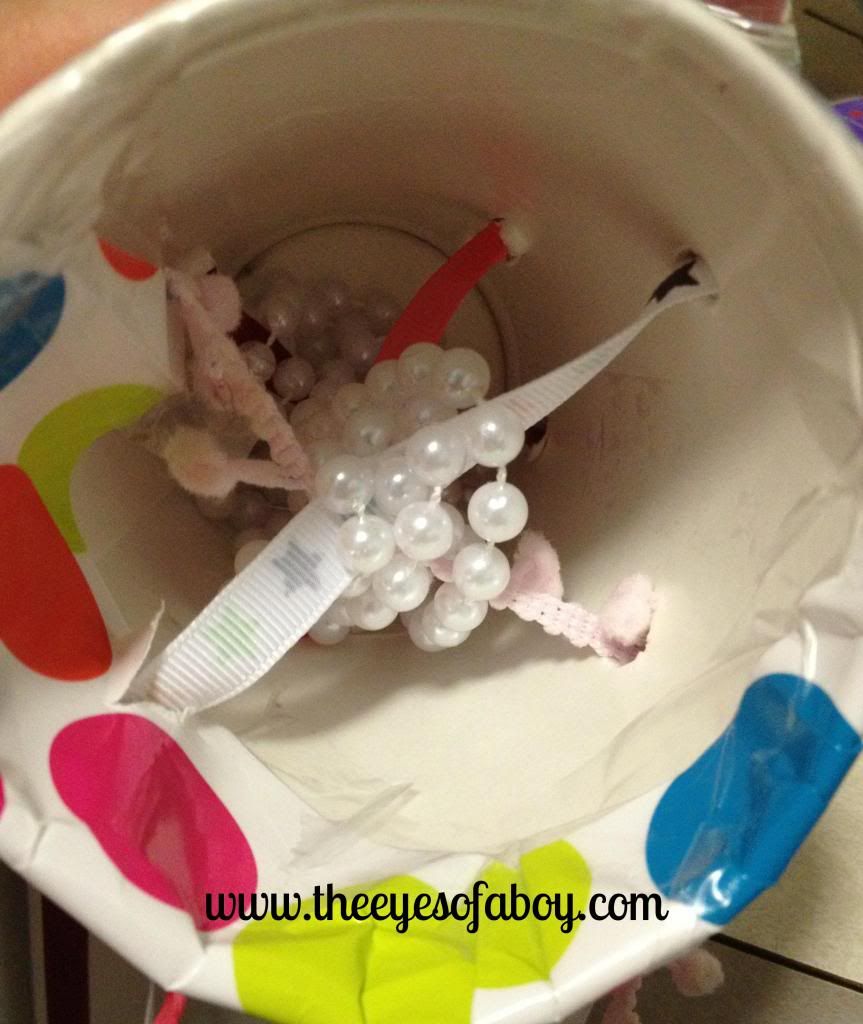 Add beads to cup