Today in South Florida was disgustingly hot. Yesterday we went in the pool with a few of our friends to try to beat the heat, but today I wasn't in the mood to be in the sweltering sun. So, Baby J and I kept busy with a bunch of indoor activities.
First, we went to Barnes and Noble to pick up a few new books for his collection. He is not yet walking, and is a pretty heavy guy, so he was cruising around in his stroller. Once we got to the children's section of the bookstore he decided he was over the stroller. I let him down and he went wild! He had a blast chasing other little kids around, pulling books off the shelves and browsing the aisles for some new books….while I cleaned up the mess in his wake.
We ended up bringing home 3 books for Baby J:
Freight Train by Donald Crews
Harold and the Purple Crayon by Crockett Johnson
Giraffe's Can't Dance by Giles Andreae
His favorite of the 3 new books was Freight Train. He turned the pages himself and wanted to read it a few times (it's a quick read!)
When we came home, he was in the mood to play. So, I introduced him to his Tot School treasure basket for the week and also a tot tray with a pom pom activity. He was pretty enthusiastic about both.
First, we explored the treasure basket. Inside were things I found at the dollar store and Target dollar aisle. There were maracas ($1 for 2 at Target…awesome!), a weird stretchy ball, an apple shaped dish scrubber, colored plastic baby spoons, a duck washcloth mitten, and a few other things. I tried to fill it with brightly colored objects to emphasize the names of colors while he was playing.
As I suspected, he went crazy over the stretchy ball and the maracas. He really enjoyed this treasure basket, can't wait to see if he still likes it tomorrow 🙂
Then, when his interest in the treasure basket was fading, I pulled out the pom pom tot tray. I was unsure if he would be interested in this activity or actually be able to do it. I was proven wrong. The idea was to take each pom pom and put it into the little hole on the top of the clear plastic bottle. He caught on quickly and seemed to be quite proud of himself each time he got a pom pom into the bottle. I was really proud of him, too!!
He tried to get the pom poms out of the bottle, too 🙂 What goes in, must come out, I guess? haha Overall, this was a great fine motor activity and he did great at it!!
As always, thanks for reading! 🙂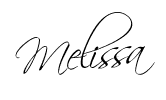 Linked up to: