I am that mom.

So, this happened a few months back, but for some reason it crossed my mind yesterday…
I invited another mom and her baby (neither of whom I had ever met in person) to come to a stroller workout class with me. We did our workout and decided to go to Starbucks afterwards to chat, relax, and enjoy a lovely beverage.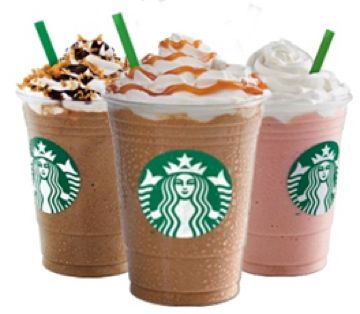 For some odd reason I thought it would be an excellent idea to leave my big, bulky diaper bag in the car, and just take my wallet. (Baby J was about 7 months old at the time and I was still in the new-mom phase of carrying 17x the amount of supplies that I actually needed. If you left me on a desert island with the contents of my diaper bag, I could probably live for a year)
Back to the story… I figured it would be a quick trip in-and-out of Starbucks…maybe 20-30 minutes to chat, tops. Wrong…this chick could talk…a lot. A whole lot. There was no escaping…
All of a sudden, I smelt an undeniable smell, and my leg simultaneously felt slightly damp. I looked at Baby J's butt to inspect the probable area of the issue, and there it shit was.
So, being that my diaper bag was in the car, I said I was going to leave, but my "new BFF" said I could use one of her diapers and some wipes. I got up to go to the bathroom with the baby, and the bathroom was occupied with a humungous line of people waiting. Great. I went back to the table and told her I had to leave and would change Baby J in the car. Not acceptable. She insisted that I change him right there on the table. WTF. I tried to graciously say no, but that wasn't flying with her.
I did it. I did the unimaginable. I changed my child on a patio table at Starbucks. Poop explosion and all. I am that mom. Go ahead, judge me. I would think you were nuts, too. I am embarrassed for myself.
Lesson learned: I will never leave my diaper bag in the car again. Not up for discussion.
Morals of the story:
1. S**t happens
2. These kinds of things can either make you become super close to someone or….well, whatever, we are no longer friends.