When we went to NYC in May, we were there to visit some of our family who hadn't yet met Baby J. My mother-in-law was staying with her mom and brother in Brooklyn, so we spent most evenings having dinner around a big kitchen table with cousins, aunts, uncles, and Grandma.
My husband's Uncle (my MIL's brother) happens to be world famous artist Ed Heck! How cool is that? (Our playroom and hallway are currently adorned with BIG whimsical paintings of Lovebirds and his famous puppy!) So, Baby J also got to visit his studio, which he loved! We got to see some behind the scenes stuff and Baby J jumped all over the couch 🙂 and took home a really awesome set of Ed Heck children's books.
Baby J with Ed Heck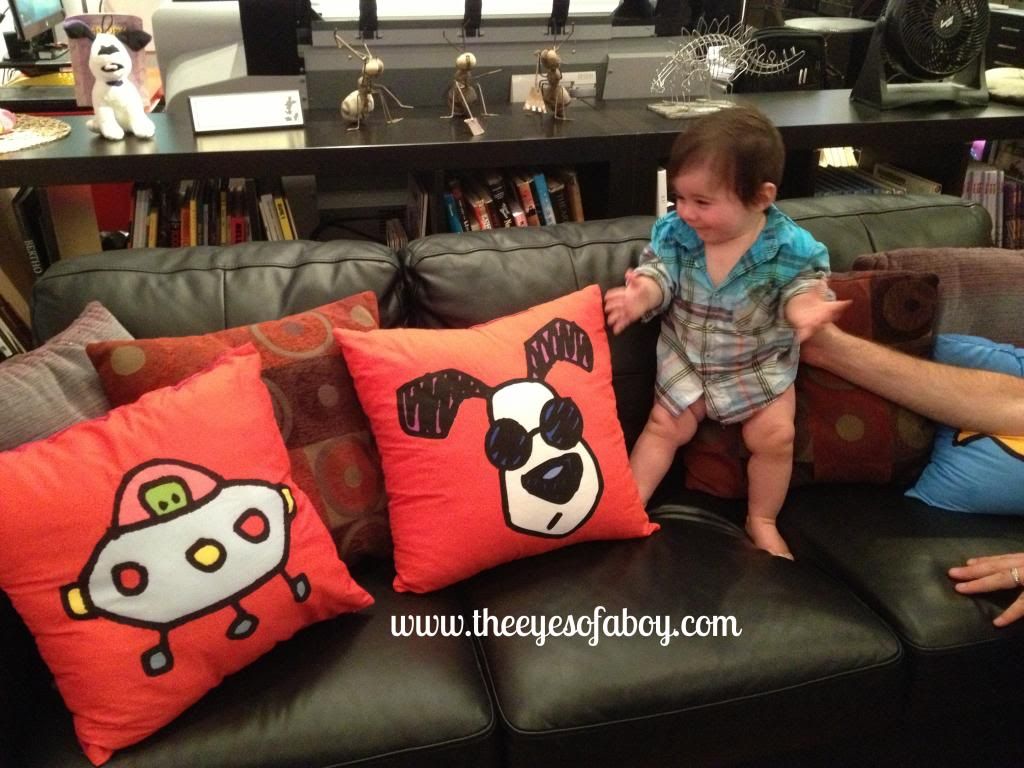 Baby J taking over the office! Jumping on the couch with no pants 🙂
My husband and lots of Ed Heck artwork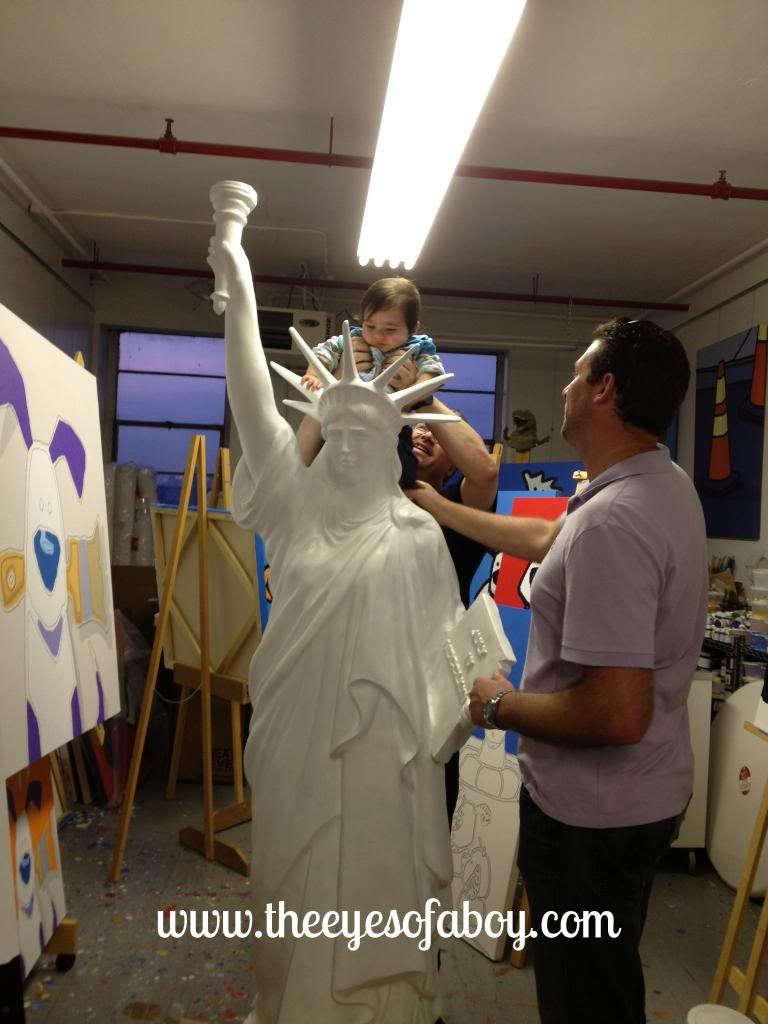 Godzilla Baby!
The books are some of Baby J's favorites! The are bright, fun, and have an educational message. The books help kids learn about colors, shapes, letters, opposites and more! They are a convenient size for little hands to hold but since they are board books, they won't be easily bent by less-than-gentle baby and toddler hands. Not to mention they feature all of Ed Heck's super cute artwork!
Baby J enjoying a good read
Reading Color-by-Penguins
The set of books includes the titles:
Goodnight Dog
Color-by-Penguins
A B C D EAT!
Shape Up, Pup!
Many Marvelous Monsters
Monster Opposites
Ed has generously agreed to giveaway a set of his beautiful children's books to one of my lucky readers! The set will include ALL SIX books!
The giveaway will end 8/4/13 at midnight. Good luck! 🙂
If you are in the NYC area Ed Heck recently opened his gallery store at:
799 Broadway NY, NY 10003
Stop by and check it out! It features his original paintings, prints, t-shirts, luggage, books, and TONS of other really beautiful merchandise. Tell them Baby J sent you 🙂