This week was Zoo Week at Tot School. Baby J had a lot of fun with the activities for Zoo Week!
To kick off the week, we took a day trip to Lion Country Safari in West Palm Beach. If you're not familiar, it's Florida's only drive-through safari with over 900 animals. It's pretty cool. My husband and I have both gone there when we were children, and also together when we were dating.
The weather was not amazing, and it started pouring about half way through our adventure. So, we weren't able to get out of the car and go to the amusement park and petting zoo 🙁 bummer! The benefit though, was that since it wasn't as hot as usual outside, the animals were more active. We pulled over to the side of the safari road and let Baby J get out of his car seat to get a better look at the lions!! He thought they were awesome!! We will go back soon because Baby J absolutely loved the animals 🙂
Our tot trays this week included zoo coloring pages with Melissa & Doug stamp markers, a Melissa & Doug zoo puzzle, a fun little "feeding the bear" and "feeding the lion" activities that my husband helped me to create, and a bunch of books about animals.
The Melissa & Doug stamp markers went much better than regular markers and crayons have in the past few weeks. Baby J liked stamping the zoo coloring pages, and kind of got the hang of the stamp marker after a few tries. The coloring pages came in a big roll from Michael's Arts & Crafts and have all sorts of different pictures. Definitely a great tot school purchase!
My husband helped me to create the feeding the bear and feeding the lion activities. He drew the bear on heavy card stock, and we attached it to a baby wipes box. I have been saving pouch tops for a few weeks, and thought they would be perfect for this activity.
The idea of feeding the bear was for Baby J to pick up the pouch tops and put them into the bear's mouth and down into the wipes box. He did pretty well with this activity. He got the pouch tops into the bear's mouth, but it was a little bit difficult to push them all the way through to the inside of the box. Overall, he liked this fine motor skill building activity, and it kept him occupied for a little while 🙂
Feeding the lion did not go as well. It was a container with a plastic lid that I poked holes in, and attached a picture of a lion on the front. The idea was the stick pipe cleaners into the holes. Baby J tried a few, but it wasn't as exciting as the bear!
Overall, Zoo Week was a great week, and Baby J really enjoyed learning about new animal friends 🙂
As always, thanks for reading! 🙂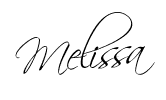 Linked up to: