This week was body parts week. Baby J has been increasingly showing interest in learning where his nose is, where his belly button is, and he can point out his toes, too! So, I thought it would be good to focus on these things for Tot School this week.
His treasure/sensory/discovery (whatever you want to call it) basket was filled with some fun things this week and he really enjoyed them. I found a little play doctor set in my beloved Target $1 section and it had a little toy stethoscope, which he thought was great, and a few other little doctor supplies. In the basket was also a baby hair brush and comb, a mini slinky, a light up bouncy ball, a sponge, a soft spiky rubber bracelet and a couple of other things. This week's basket was a hit! His favorite thing was the slinky, by far!
This week's tot trays included a cute activity with two foam hands (on popsicle sticks, standing up inside of a lidded container) and little rings made of pipe cleaners. The idea was to put the rings on the fingers, which is great for Baby J's fine motor skills. I thought he would really like this one. I mean, he didn't hate it. He tolerated it, explored the rings, and tried to put the rings on the fingers…but it wasn't his favorite thing to do. I will definitely try it again later in the future.
The next activity this week was a color matching activity with smiley face stickers. Baby J totally liked this one! Well, he liked the stickers on his fingers…he wasn't so eager to try to match the colors up to the larger circles of color. Although, he did try to do it. He is, of course, only 12 months old, and I wouldn't expect him to know his colors. However, he listened intently as I repeated the names of the colors to him, and even tried to say them back to me. He was able to let go of some stickers to put them on the big sheet, and he put a yellow on the green…I think he did great! 🙂
The next activity we tried at Tot School this week was a magnetic board (cookie sheet) with a face outline worksheet on it and magnetic face parts that Baby J was able to move around. So, I must admit that this didn't really go over too well. I was a little bummed because I thought it was so cute, but Baby J thought the magnetic parts were the perfect size to try to eat. We will revisit this one again for sure, as I think it's great to learn the anatomy of the face 🙂
Body parts week also had some cute body part related printables that Baby J colored with dry erase markers and crayons. He is getting much better about trying to actually color with the marker or crayon, and not so much interested in eating them 🙂 I call that progress! Although, he didn't want to keep them on the paper and would rather color his foam mats and the tot tray! Eh, small victories 😉
Book of the week: Where is Baby's Belly Button by Karen Katz. This book actually came to us in the mail as a happy birthday gift from Cord Blood Registry. So cute and perfect for Tot School this week! It has little flaps that baby can lift up to see the book baby's belly button, etc.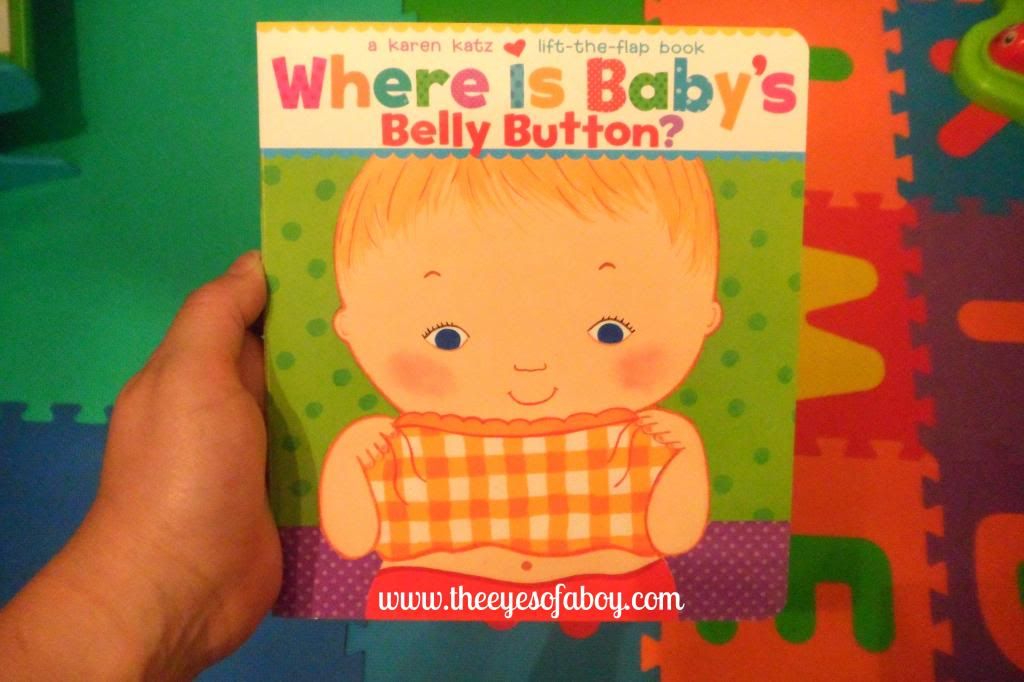 Overall, I think this week was a success at Tot School! Baby J really liked his activities 🙂
Linked up to:
As always, thanks for reading!