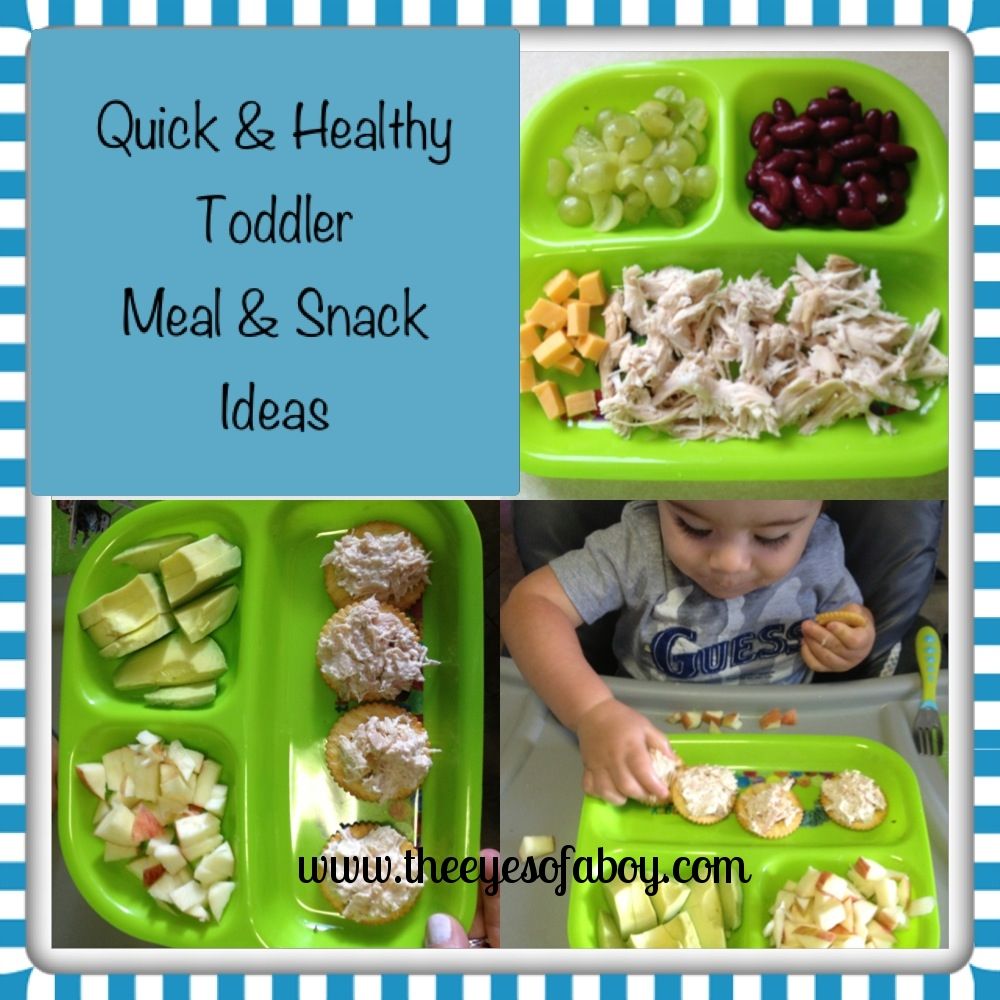 It's no secret that
Baby J can eat
! I like to keep his meals exciting and healthy, but also relatively quick to prepare. I like to use fresh organic foods, when possible (but that isn't always possible), and like to include a variety of different foods to allow him to taste many different flavors, as well as get lots of different nutrients in his diet.
These meal and snack ideas for toddlers are great for either at home or can put put into a
lunch box or bento box
for easy eating on the go! At home we like to use cute
divided plates

.
Mostly all of Baby J's meals are still cut into bite sized pieces to avoid choking hazards (and it's definitely a good idea to cut up food for toddlers as they learn to self-feed), and to allow him to practice his fine motor skills when picking up the food. He is trying to use a
fork and spoon
, also…which has been fun to watch 🙂
(Please monitor your child closely when offering new foods for the first time, and please be extra careful when offering potential allergens such as eggs, peanut butter or fish)
*Edited to add: This post is for toddler food ideas, and I have a similar resource for
baby food ideas here
.*
Food for Toddlers
Breakfast:
Toast with peanut butter (or non-nut butter spread) and sliced bananas
Toast with (strawberry or other flavor) cream cheese and pineapple slices
Oatmeal with blueberries and strawberries mixed in
Yogurt or applesauce with bananas
Eggs with spinach (or other veggies) and melted cheese on top
Ham or turkey sausage and Eggs with melted cheese
Pancakes/waffles with fruit inside or on top (strawberries on waffles, blueberry or pumpkin pancakes)
French toast (you can skip the powdered sugar  if you would like)
Cottage cheese with peaches
English muffin with goat cheese and fruit on top
chicken and cheese quesadilla, black beans, grapes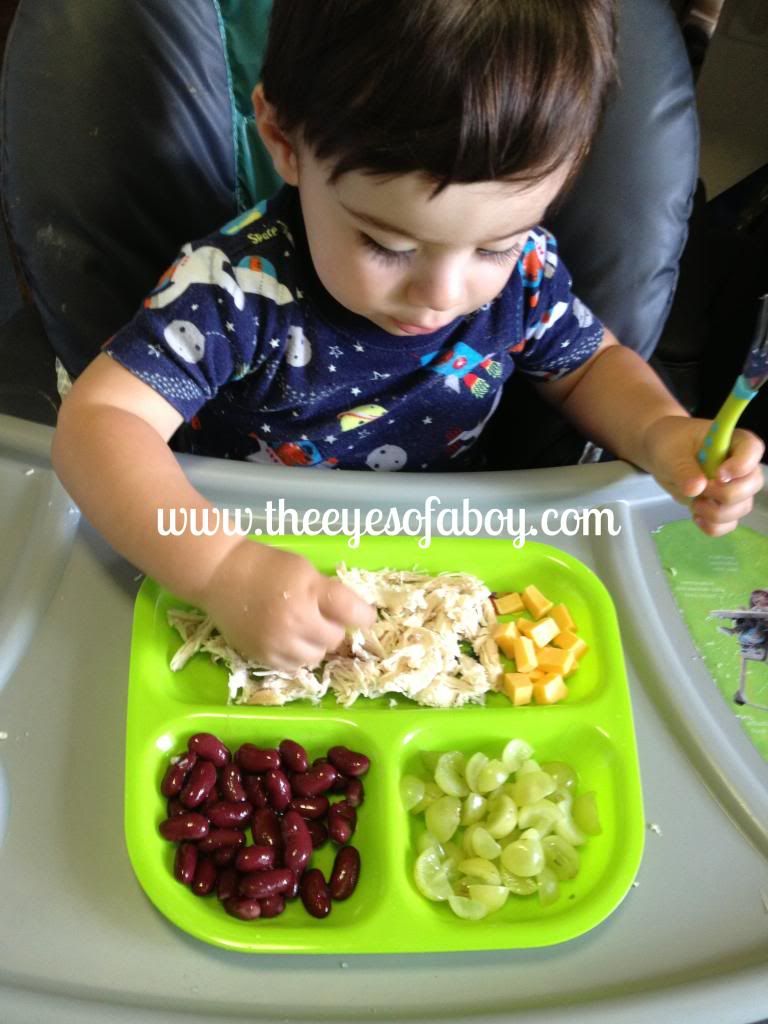 Shredded chicken, cheese, kidney beans, grapes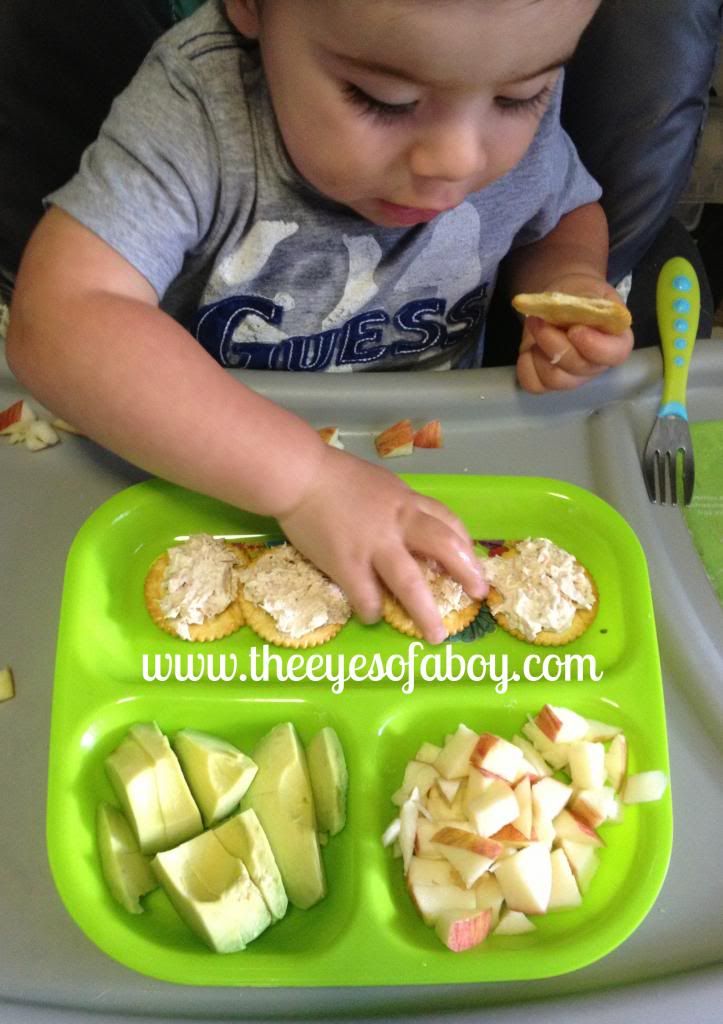 Tuna fish on crackers, avocado, apples


Lunch and Dinner Ideas: – I try to have a main dish (usually with protein), and a veggie and/or fruit on the side

Chicken and cheese whole wheat quesadillas with black beans on the side
Shredded chicken with cheese and fruit/veggie on the side
Tuna fish or chicken salad on crackers, avocado slices, diced apples
Cheese and Turkey Roll-Ups or sandwich
Pasta with sauteed spinach and tomato
Mini pizzas  (pita bread, sauce and cheese) with veggie toppings
Hamburger, turkey burger or veggie burger (chopped up to toddler size)
Spinach Ravioli
Turkey with mashed potato
Spaghetti and meatballs
Egg Salad Sandwich
Meatloaf with mashed sweet potato
Pulled Pork
Pot Roast with steamed baby carrots
Tomato Soup with grilled cheese
Chicken and cheese quesadilla, black beans, grapes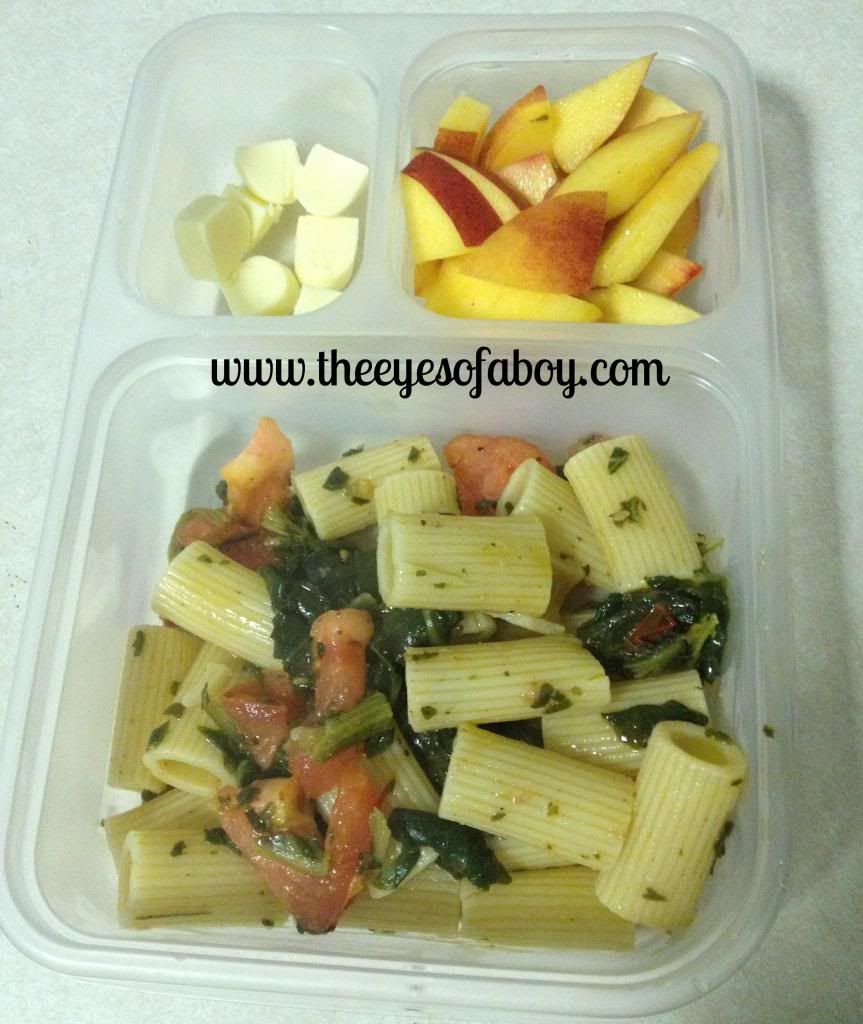 Pasta with spinach and tomatoes, peaches, and cheese
Snack Ideas and Side Dish Items:
Strawberries
Blueberries
Grapes
Bananas
Peaches
Pears
Oranges
Cherry Tomatoes
Raspberries
Apples
Kiwi
Watermelon
Plums
Hummus
Pretzels
Yogurt
Apple sauce
Hard boiled egg
Zucchini
Spinach
Broccoli
Cauliflower
Avocado
Green Beans
Black or Kidney Beans
Squash
Carrots
Mashed Potato
Mashed sweet potato
Cucumbers
Pickles
Celery (with or without ranch dressing)
Puffs or Cheerios
Mini Babybel Cheese
Goldfish crackers
Graham crackers
Quinoa
Yum! Enjoy! Thanks for stopping by! 🙂
If you are new to my blog, please follow me on the social media of your preference to stay connected for the latest blog posts and updates! 🙂