Please forgive me that my blog hasn't been updated in a week or two…there is a more than a great reason…
We recently welcomed our second son, Baby L, into the world! I never made a formal announcement over any of my social media or on the blog, simply due to our history and my nervousness (you can read more about us here) but I couldn't be more thrilled to have the opportunity to be a mommy to another little boy.
Our boys are 13.5 months apart, and the past few days as a family of four has been interesting and exciting, to say the least. It is non-stop action…someone always needs something, there is always a diaper to change or a mouth to feed. It is a little hectic….at moments a LOT hectic.
But as I step back for a moment, here-or-there, throughout the past few days, I am truly in awe at my little family and feel so beyond blessed to have been given these beautiful boys. A few years ago I honestly felt like having just one child was completely out of reach…a dream that would just be a dream, and never come true. Here I am now, totally sleep deprived, and totally happy…a mother of TWO.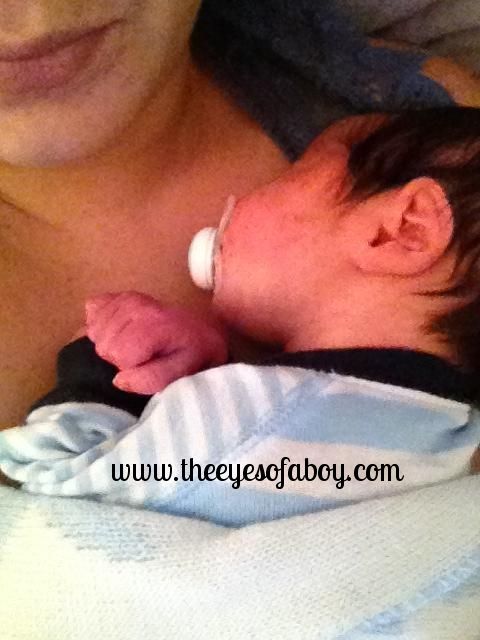 The best feeling in the world!! 🙂
As always thanks for reading…I will be back to my normal, frequent blog posting this week! 🙂
Also, Baby J will now called be Little J so that it doesn't get confusing with Baby L.