South Florida weather is a funny thing. Usually I am cursing how hot it is, and wishing that I can wear boots and sweaters in October like mostly everyone else in the US right now. Then, there's times like last week… I was still able to bring Little J outside for some painting fun, not have to worry about letting him paint in only a diaper, and get hosed off afterwards. No snow, no cold, just a beautiful day to paint under the shade of the palm trees slowly swaying in the light Florida breeze.
I squirted some tempera paint into four cups and put them in a cup holder (luckily, and not surprisingly, I had been at Starbucks earlier that day, and they gave me a cup holder which was perfect for holding our paint for this activity…bonus for recycling!!)
Little J just loved the paint. I gave him some sponge brushes and he started to explore.
At one point he decided to paint the rocks next to us, but he did come back to the canvas 🙂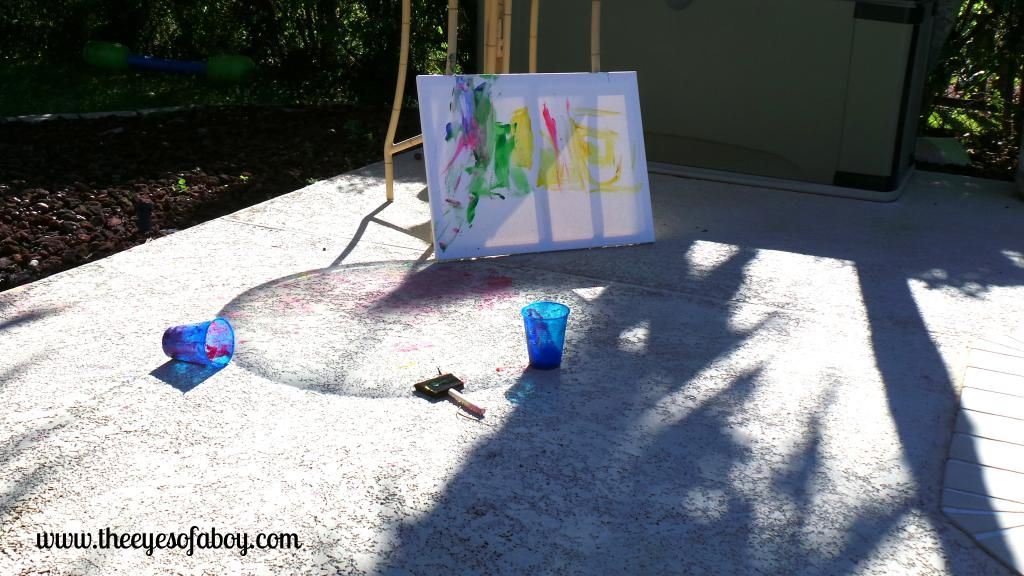 What a masterpiece he created!! This was a fun activity, and I can't wait to do it again soon, since Little J seemed to enjoy it.
As always, thanks for reading!
If you're new to my blog please "like" me on Facebook to stay connected for new posts and fun updates 🙂