This post contains affiliate links to help you find the materials used to create this ornament.
Since Little J is only 16 months old, it's hard to find cute Christmas ornaments that he can help make, but this one was great! He really enjoyed making these fun and pretty Sparkly Sequin Christmas Tree Ornaments.
To make these:
Little J sprinkled the
sequins
all over the ornaments…and most of the floor, too 🙂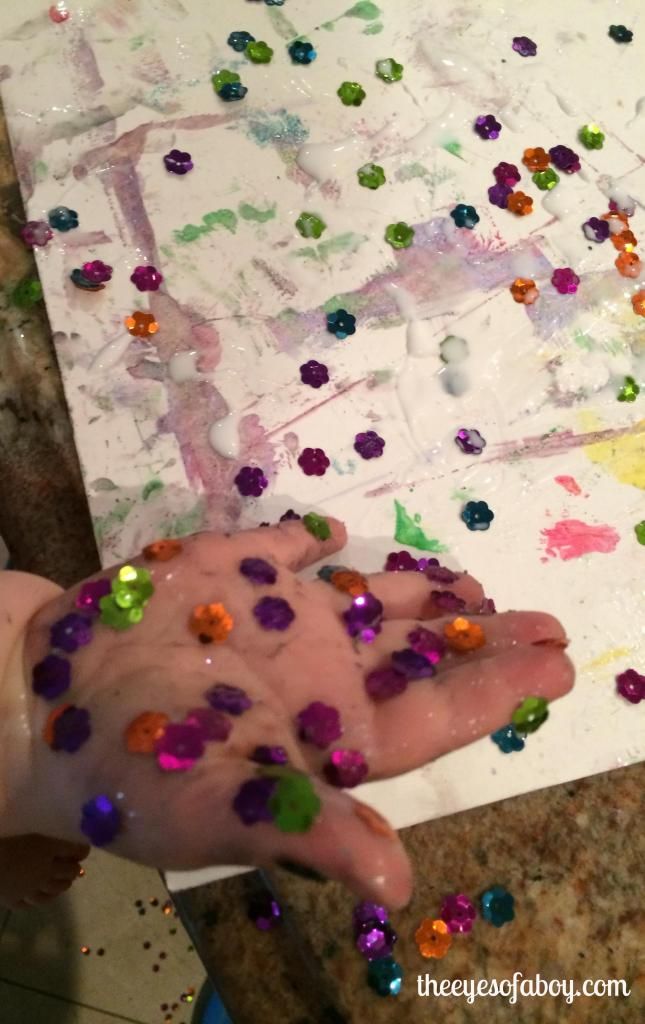 Once they were dried, I used a
hole punch
to make a hole at the top of the tree ornament, and laced a piece of
1/8inch red satin ribbon
through to hang them from our Christmas tree.
Little J really liked how the glue made the sequins stick to his hands. Not to mention, they were easy for him to create and he was really proud of the finished product 🙂
They came out so cute, and look awesome on the tree!! I love how the Christmas tree lights reflect off of the sequins on this ornament…the actually look like they are twinkling!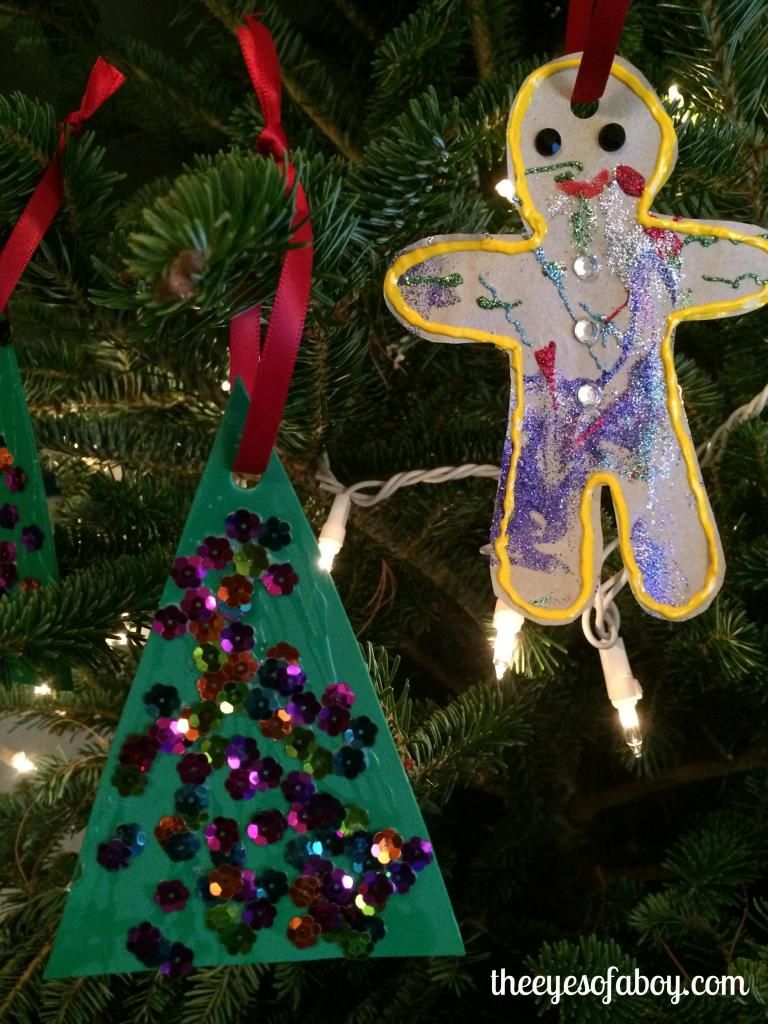 I wrote this post as a part of the series 20 Days of a Kid-Made Christmas: Ornaments. Please head over to
Mama Miss blog
, where you can find 50+ ornaments that are great for your kids to make, too!
If you are new to my blog, please follow me on the social media of your preference to stay connected for the latest blog posts and updates! 🙂