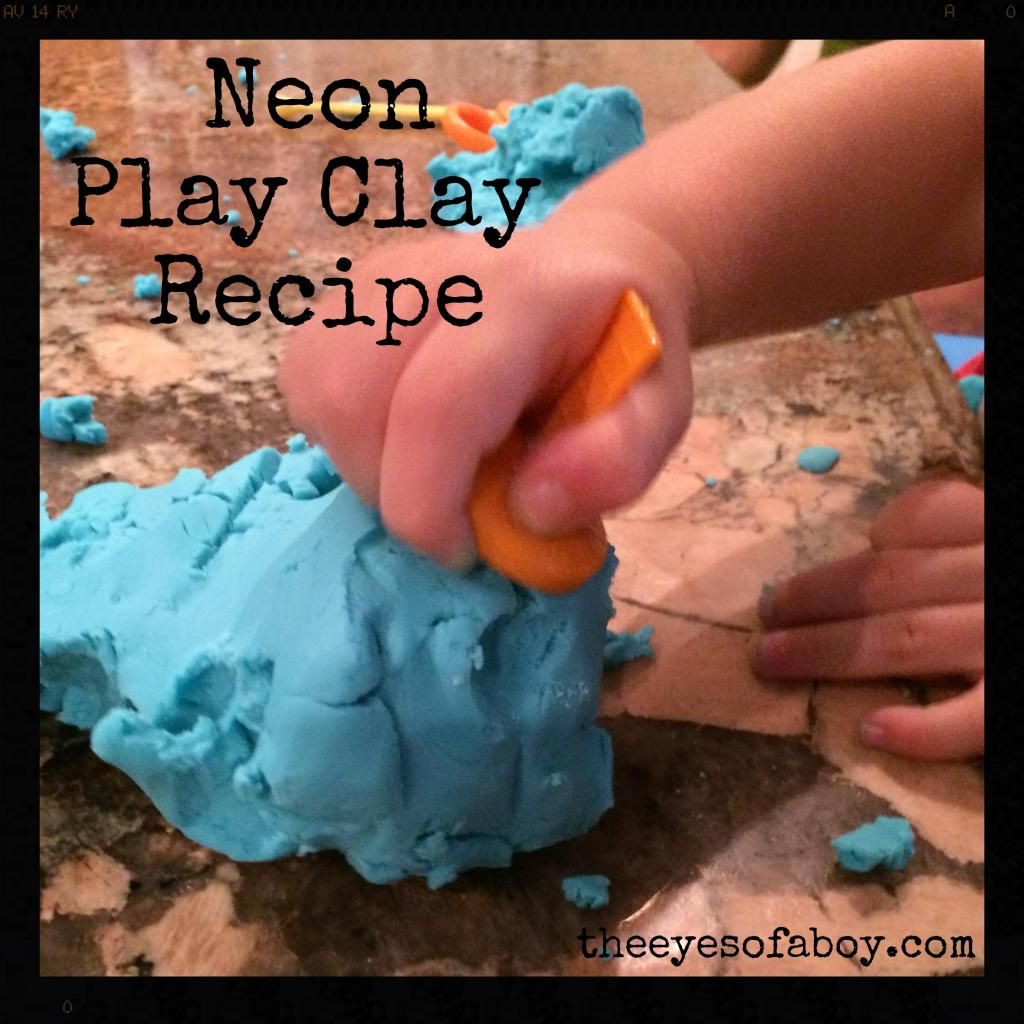 I am always trying out new play dough recipes, and I think I found one that I LOVE! It's not at all sticky, and very easy to mold. Little J loved it since it didn't stick to his fingers, something he's a little funky about. It's more of a play clay.
It's pretty easy to make, and I added a really neon beautiful blue color, to make it a little more fun!
Here's the recipe…
What you'll need:
1 1/4 cold water
(makes about 2 pounds)
1. Combine dry ingredients (cornstarch and baking soda) in a medium sauce pan. Add the water and oil, and a squirt of food coloring.
2. Cook on medium heat. The mixture will come to a boil. Stir constantly until the texture starts to look like slightly dry mashed potatoes. It will begin to thicken, first in lumps, then into a large ball.
3. Pour onto a plate (I don't recommend paper) and cover with a cool damp cloth.
4. When the play clay is cool enough to handle, move it onto a surface dusted with some extra cornstarch – knead until it's smooth.
5. If not using it immediately, store in a bag or container in the refrigerator. (I kept mine in the fridge for 3 days, and I wouldn't recommend going more than about 3-5 days)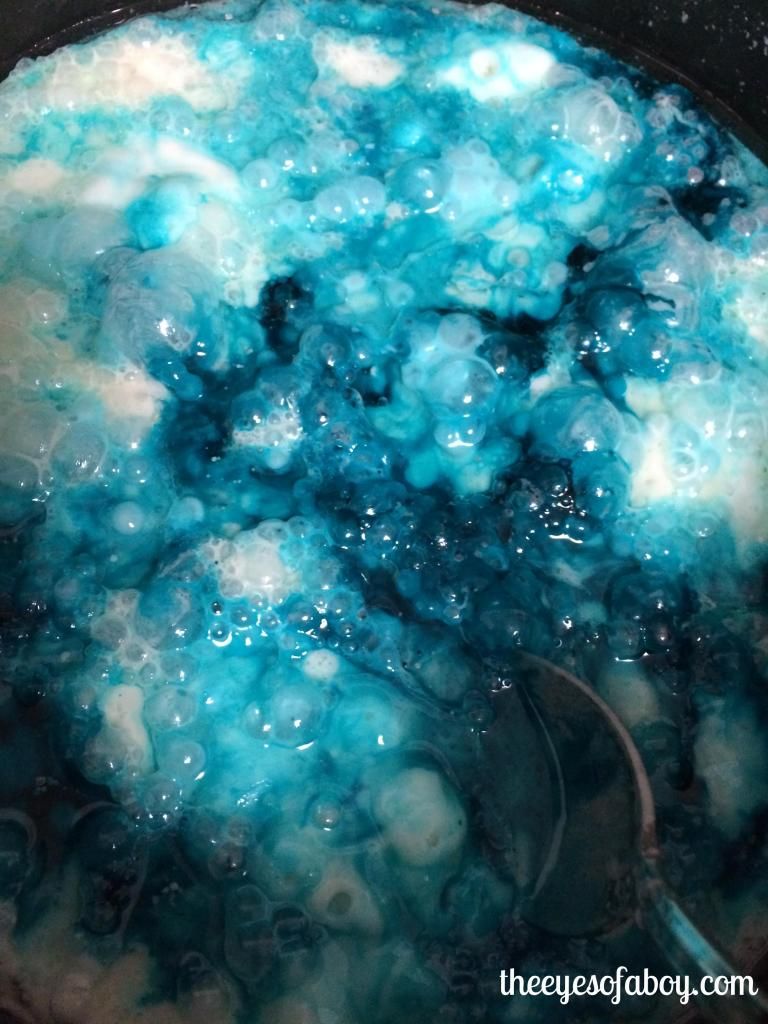 We played with this play clay for quite some time. I was totally shocked that it kept Little J's attention for such a good amount of time. I gave him some little utensils to use along with the clay. Even Grandpa joined in on the fun!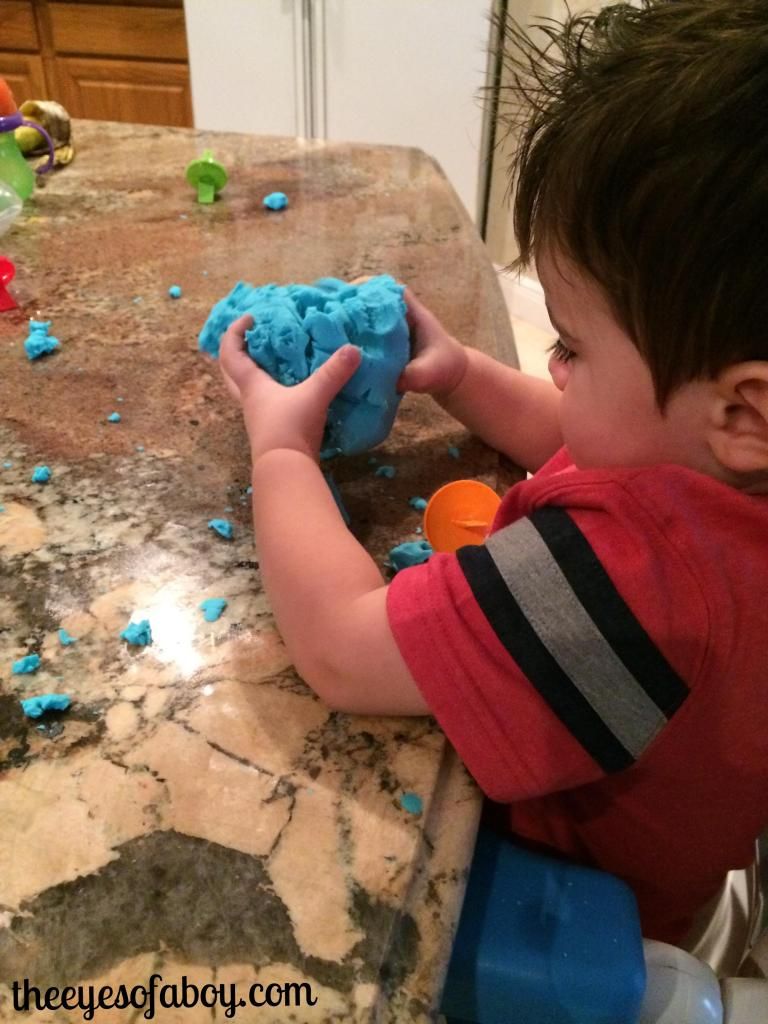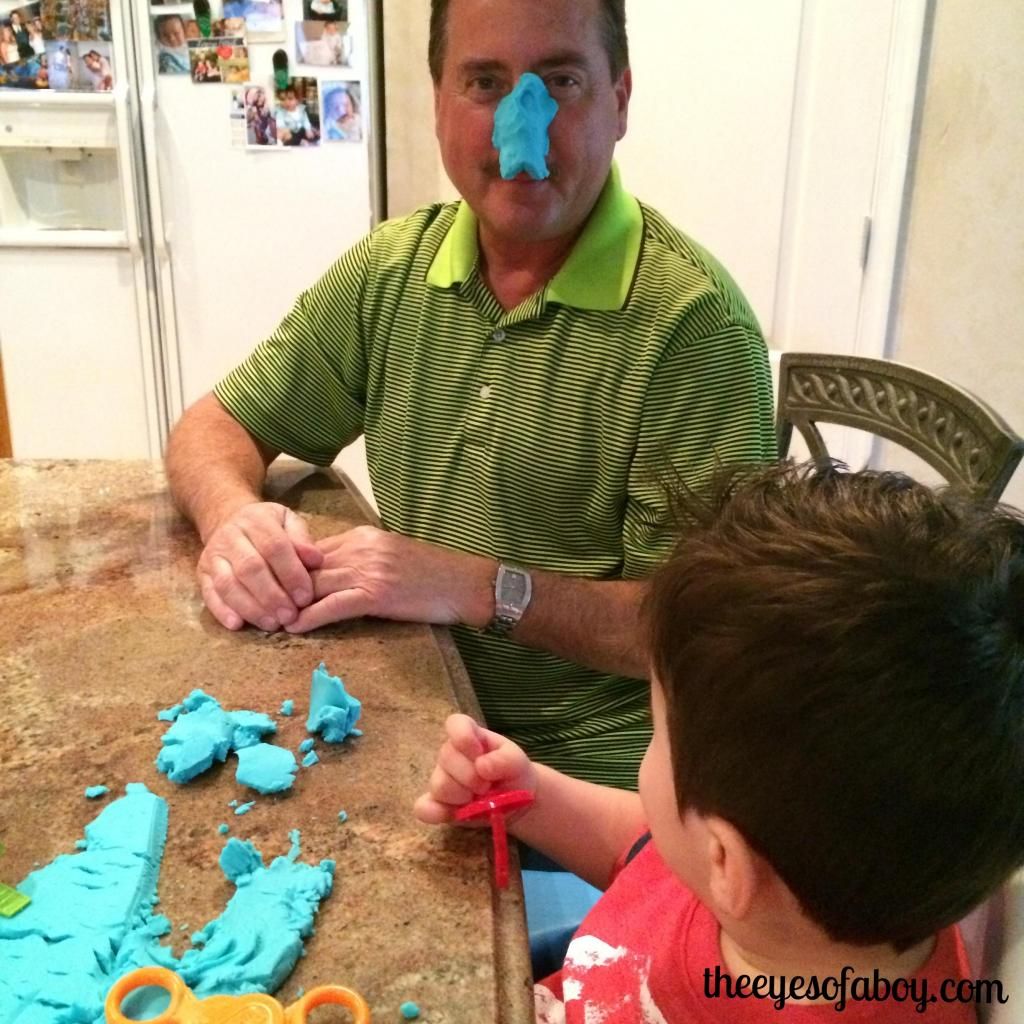 Grandpa having fun with play clay! Little J thought it was funny 🙂
You can create something really cute with your play clay and bake it in the oven!
To bake:
Shape the play clay as you wish. Air dry overnight on wire racks. OR to use the oven, heat to 350F degrees then turn the oven OFF. Place play clay items on the wire rack and leave until oven is cold. Repeat as necessary.
To see what we made with our play clay
click here
!
If you like this play clay recipe you may also like our other play dough recipes:
If you are new to my blog, please follow me on the social media of your preference to stay connected for the latest blog posts and updates! 🙂