this post contains affiliate links to help you find the products mentioned
Along with a giant bag of toys and snacks, I packed up a fun and entertaining busy bag for Little J, my older son, to take along with us, so he could stay "busy" and enjoy his time at the office.
When we arrived at the meeting we sat at a table with Carrie from
Huppie Mama
, and her children. Little J and her adorable daughter hit it off right away, and shared snacks, and of course, his busy bag!! She loved that he was willing to share his stuff with her…he is a gentleman, afterall 🙂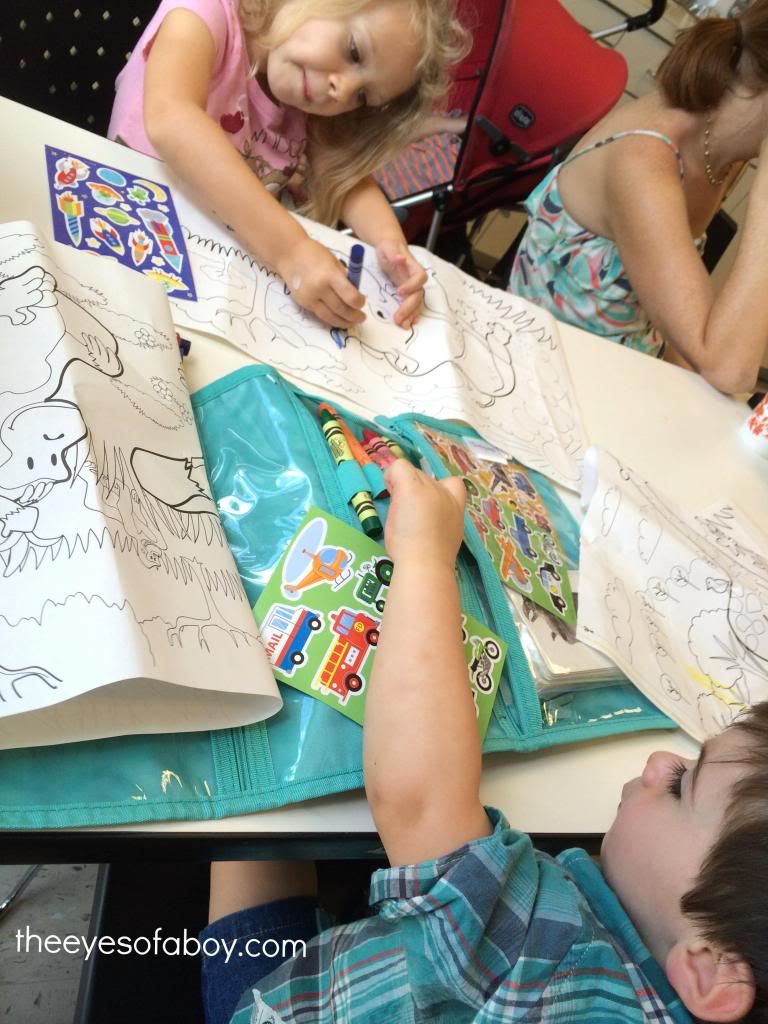 When the meeting was over, the bag folded up quickly and easily to contain all of the original contents and even a few
Annie's Organic Cheddar Bunnies
, in all of it's convenient clear pockets. The bag snaps shut and has a great carrying handle, too! We were at the meeting for about an hour, and the kids were totally content to play with the stuff in the busy bag.
This Timeless Beauty Bag from Thirty One Gifts is available in 5 different and very cute prints. It can also be embroidered with your child's name or initials, in a variety of colors and fonts. You can create an endless possibilities of busy bags with this versatile bag. Of course, it was designed to be a beauty bag, so pick up one for yourself, too! 🙂
To purchase your very own adorable Timeless Beauty Bag from Thirty One Gifts you can shop the
website here
or for 10% off of your purchase please contact the Thirty One Consultant Erika at
Eldk0404@gmail.com

and let her know you are coming from my blog,

The Eyes of a Boy

.
If you are new to my blog, please follow me on the social media of your preference to stay connected for the latest blog posts and updates! 🙂