Baby L is always super interested in everything his older brother, Little J, is doing. However, he can't always safely play with the same things that his brother is playing with. So, I wanted him to be able to enjoy a few sensory bins that were made just for him, and appropriate for a baby of his age.
6 Fun & Safe Sensory Bins for Babies and Toddlers
Here are a few fun and safe sensory bins for babies to enjoy (that are also easy to set up):
1. Oatmeal Sensory Bin
 – For this I actually put him into the bin and let him explore on his own. Little J decided to come check it out, too! They had a really fun time exploring the texture of the oatmeal, scooping it, and putting it through the empty paper towel tube. It was nice for them to be able to play with this one together.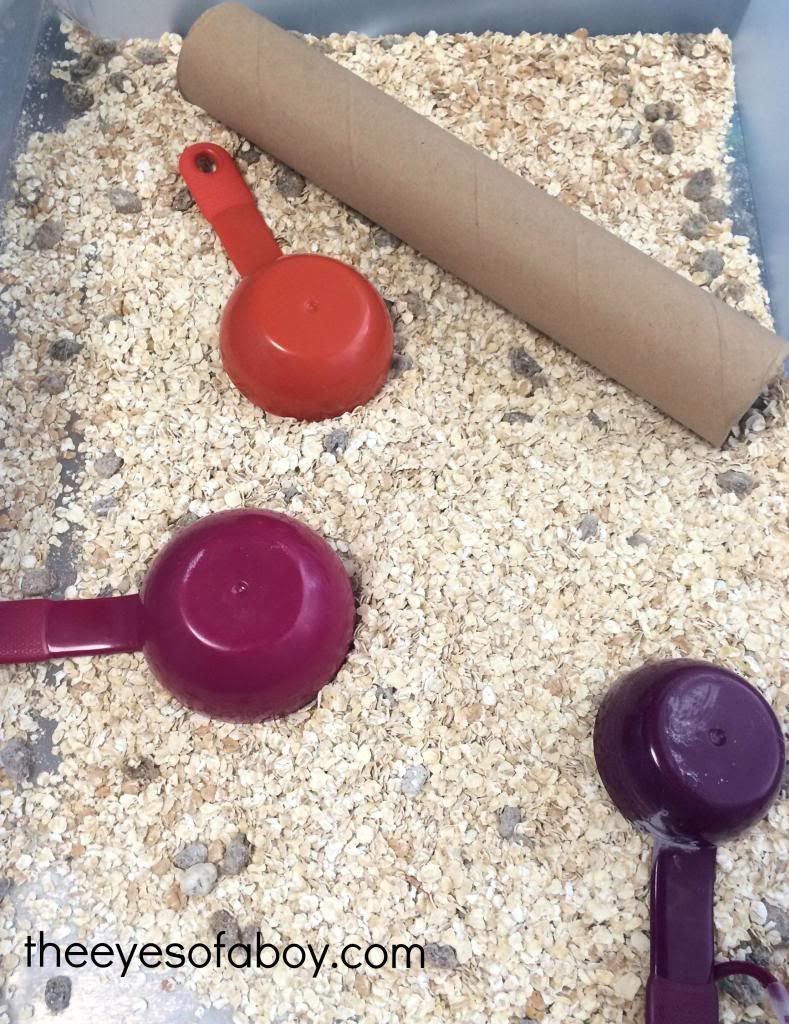 2. Ball Sensory Bin
 – I went around the house and collected all of the balls that were sized big enough for Baby L to safely play with and put them into the bin. Then, he went into the bin! He loved this one! It is so easy to set up and clean up, so I liked this one, too 🙂
Below are a few more super fun sensory bins for babies from other great bloggers that I think you and your baby will also enjoy: