We received these products complimentary in order to conduct this review. All opinions are my own. Affiliate links in post to help you find the products mentioned.
Feeding my kids has become really interesting lately. Since they're only 13 months apart, and they are both still in highchairs, and it's pretty much a monkey-see-monkey-do contest. That's ok, until one of them drops a bowl of food! I have to move quickly to make sure the other little boy doesn't fling his bowl off of the high chair, too!
I was so excited to find out that Tommee Tippee had the most amazing solution to my dilemma.
Tommee Tippee's
Easi-Mat
is the coolest product I have seen in a while, and works like magic! It's a double grip mat that keeps bowls and plates in place…even against the hurricane-like forces of a toddler! Their
Explora Easy Scoop Feeding Bowls
and
spoons
are a perfect compliment to use with the Easi-Mat.
They are also BPA-free, microwave-safe, dishwasher-safe, and sterilizer-safe!
I was really impressed with the colors, shapes and the overall look of the Tommee Tippee Explora bowls and spoons. They are bright and bold…and so very cute!
I couldn't wait to show Little J our new Tommee Tippee stuff! I stuck the Easi-Mat to the counter top surface, and then stuck the Explora bowl to the Easi-Mat. Added some food, and Little J got to down to business!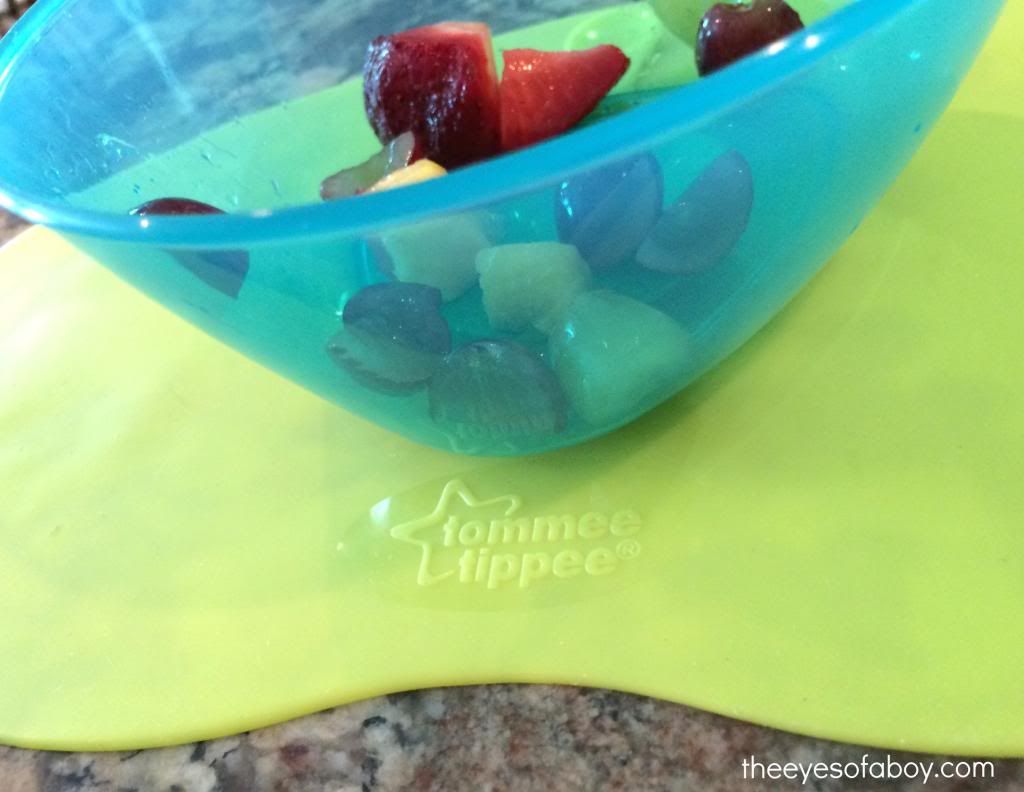 He absolutely loved the new bowl, spoon, and mat. He was happily enjoying his bowl of fruit from his Explora bowl and spoon, but it didn't take very long for him to figure out that the bowl was stuck to the counter top! He was very curious about what was going on…
He tried, and tried, to get it unstuck, but couldn't. Success! My floors thank you, Tommee Tippee! My dogs, however, are not pleased with our new set up! Far less food for them! 🙂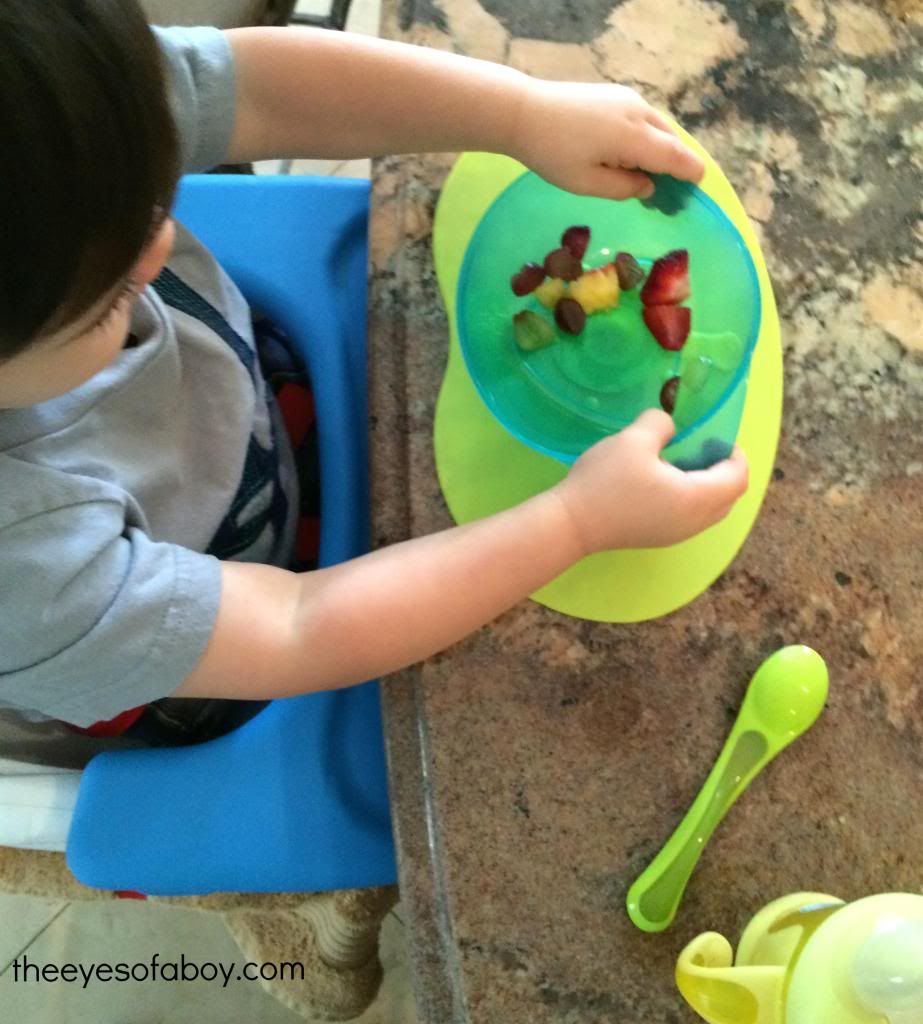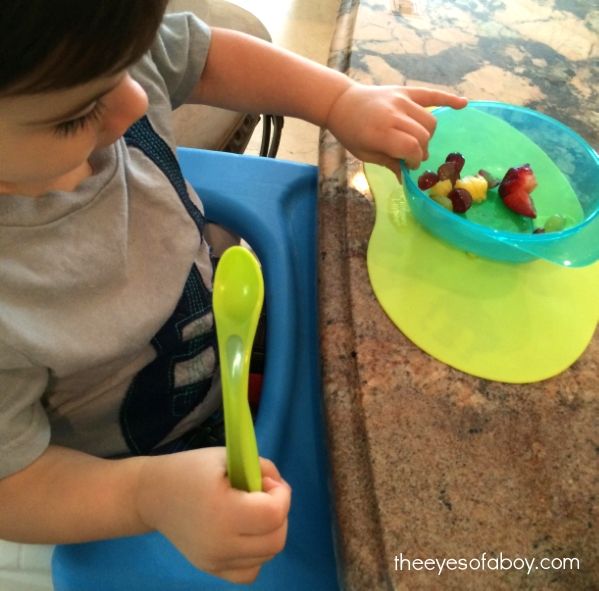 I'm so glad I came across these awesome and innovative Tommee Tippee products. They are a most certainly a "must-have" in my book!
You can enter below to win your own set of the Tommee Tippee products featured in this post. Good luck! 🙂
If you are new to my blog, please follow me on the social media of your preference to stay connected for the latest blog posts and updates! 🙂