This review was made possible by Double Duty Divas and Pampers. I was provided the featured product free of charge to facilitate my review, but all opinions are 100% mine.

Little J has been showing some signs of being almost ready to start potty training. With two kids under two, I change an endless amount of diapers per day. So, when he is able to know what is going on with his body and let's me know, it is certainly quite helpful. He isn't completely ready, but I have been trying to get him used to the idea of the potty and being a big boy without going in his diapers.


Little J was really excited about the box. He was *really* excited about the toys though. Unfortunately, it was raining out the day the box came, so we didn't get to head outside to play! The poor kid was standing at the back door telling the rain to "goooo awayyyy" 🙁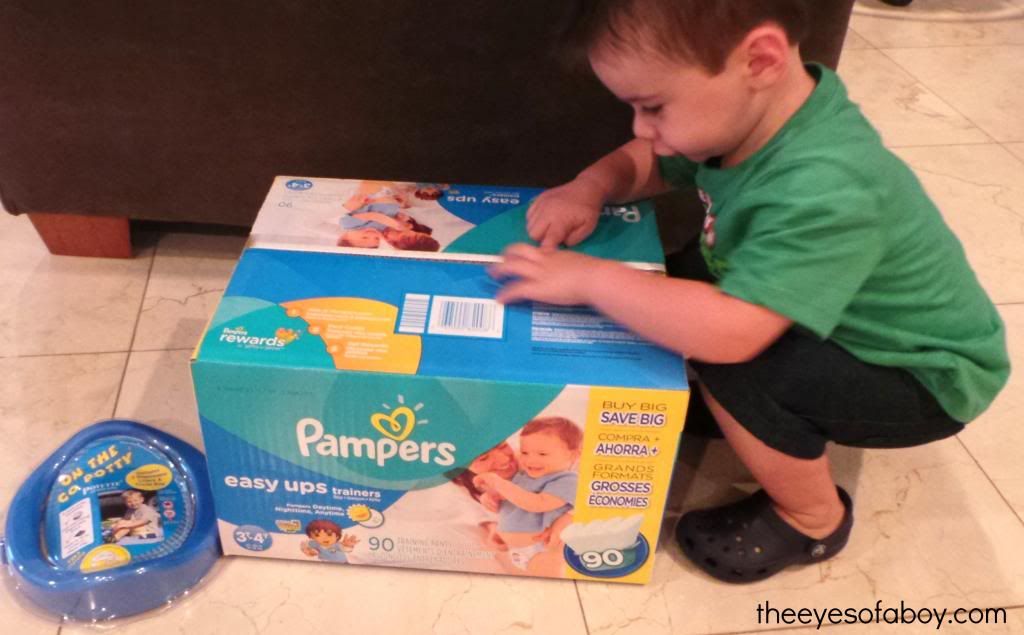 We are really looking forward to trying out the Pampers Easy Ups and the On the Go Potty. Pampers Easy Ups provide outstanding leak protection and will allow Little J to have tons of uninterrupted Summer fun with his new Crayola and Little Tikes stuff! The Easy Ups look more like big boy underwear, and with the cute Diego graphics on them, Little J is going to love moving up in the world of potty-ing!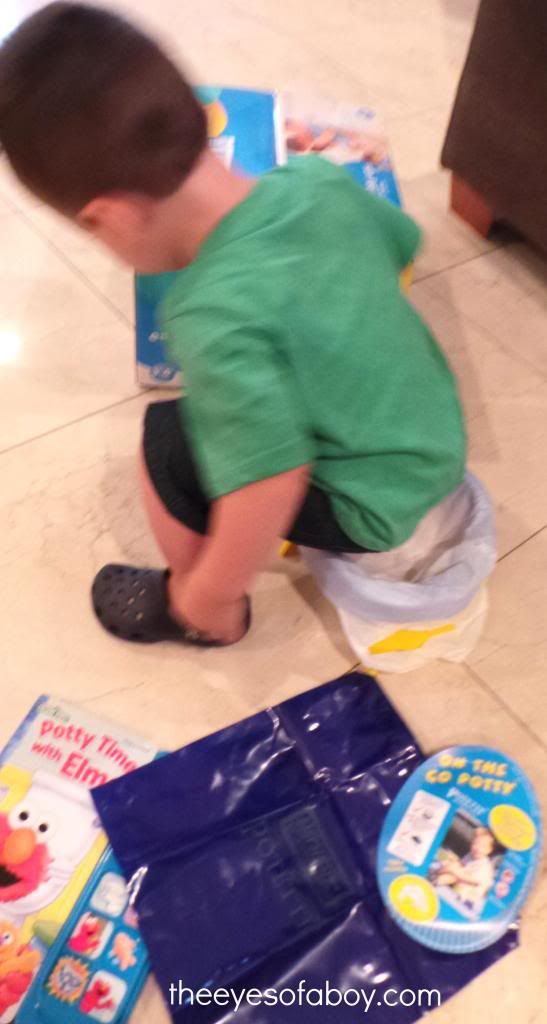 He did sit on the little Potette On the Go Potty for a quick moment…and as you can see in the picture above, it's blurry, which means he ran right off! So, we are just going to enjoy the Summer with our awesome Crayola 3D Deluxa Art Set and Little Tikes Bubble Octopus, of course, and start easing the potty into our life and follow his cues. He will be a big boy before we know it!
You can enter to win your own Pampers Potty Training pack which will include:
·
100 ct

Pampers

Easy Ups
·
Fun items to kick off Summer for your child!
If you are new to my blog, please follow me on the social media of your preference to stay connected for the latest blog posts and updates! 🙂